EYE BOLT TIE DOWN KIT
M8 – Rhino Rack Pioneer
DESCRIPTION
304 Stainless Steel M8 Eye Bolts with SS Channel nuts and washers + additional nylon washers included to protect your roof rack.
This tie-down kit is suitable for use with Rhino Rack Pioneer Platform – please be sure to cross reference dimensions listed below before purchasing.
SKU: BF1159
INCLUSIONS
4 X M8 Black Powder Coated Stainless Steel 304 Eye Bolts (13mm thread)
4 X M8 SS 304 Channel Nuts (8mm thick) – 35x20x8mm
4 X M8 SS 304 Heavy Duty Washers – 30x8x2mm
4 X M8 SS 304 Spring Washers
4 X M8 Nylon Washers – 24x8x1mm
FEATURES
Stainless Steel 304 used on eye bolts and fasteners
Nylon washers supplied as part of the kit to prevent any scratching to your roof rack
Dispatched from our Brisbane warehouse quickly
All products held in stock
Premium Quality – Strong and durable, designed to be used in the harshest of conditions.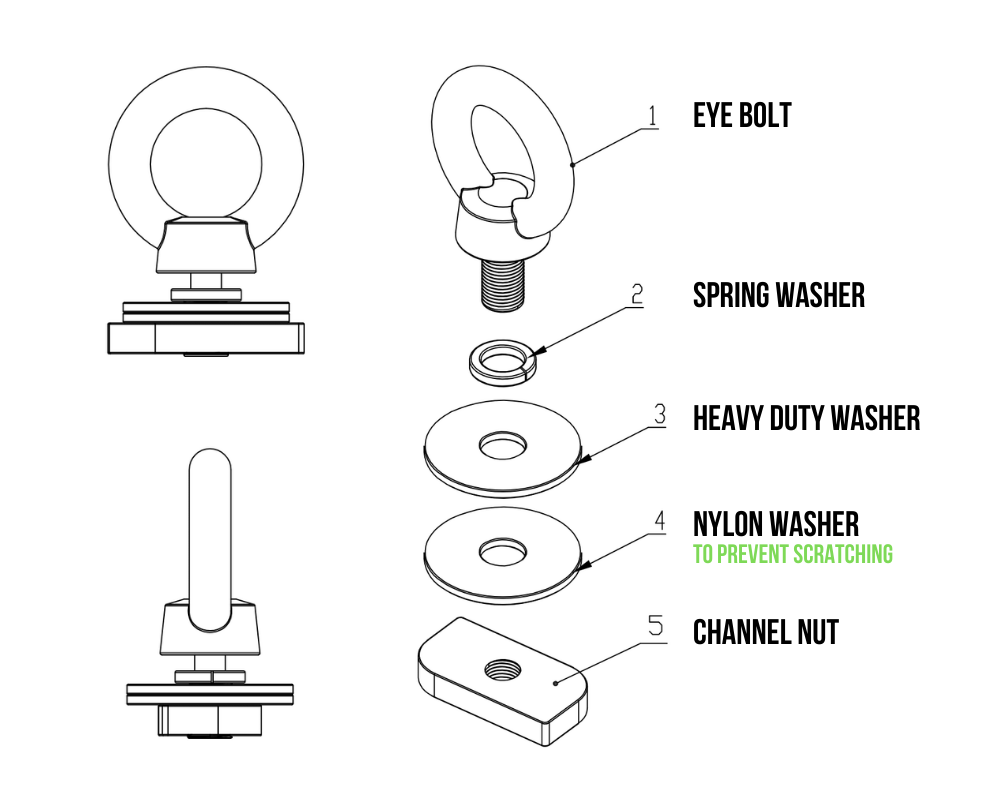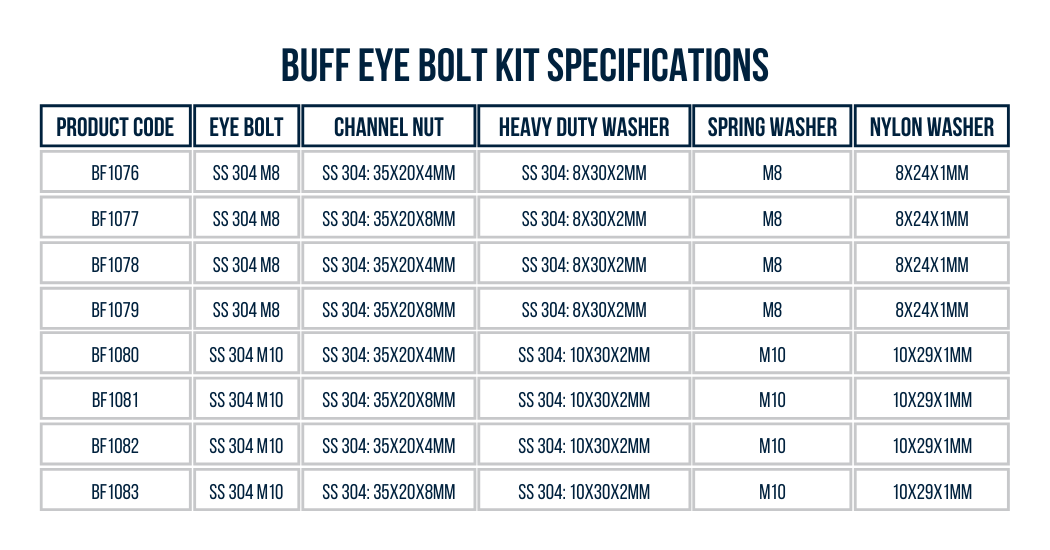 Please visit our store for other variations of this kit, as well as other similar kits and products.